Newsletter#2 - August 2023  

---
With only six months remaining in the CAMELOT project, the consortium is looking to put the final touches on their research and dissemination activities. Most importantly, links are being made between the modelling and experimental activities where feedback loops are providing crucial information towards designing next-generation membrane electrode assemblies (MEAs) for fuel cell applications.
Newsletter#1 - February 2021  - Dowload PDF

---
CAMELOT is 12 months into its 36-month duration. Due to the current situation with COVID-19, the consortium has not met face-to-face since the Kick-off meeting in January 2020. Despite this, the progress in the project has been good with a lot of experimental and modelling activities that have been shared in the monthly and bi-annual progress meetings.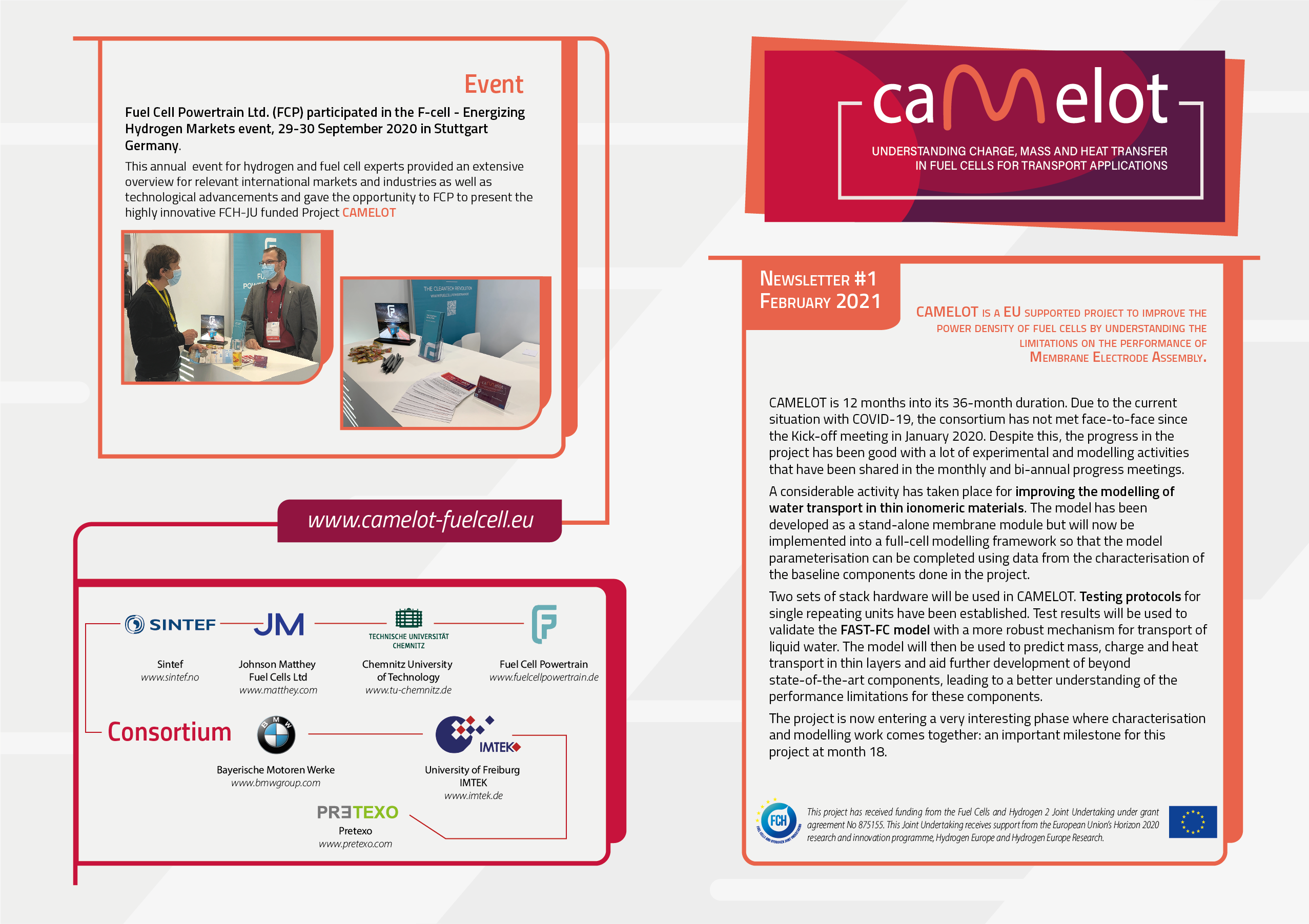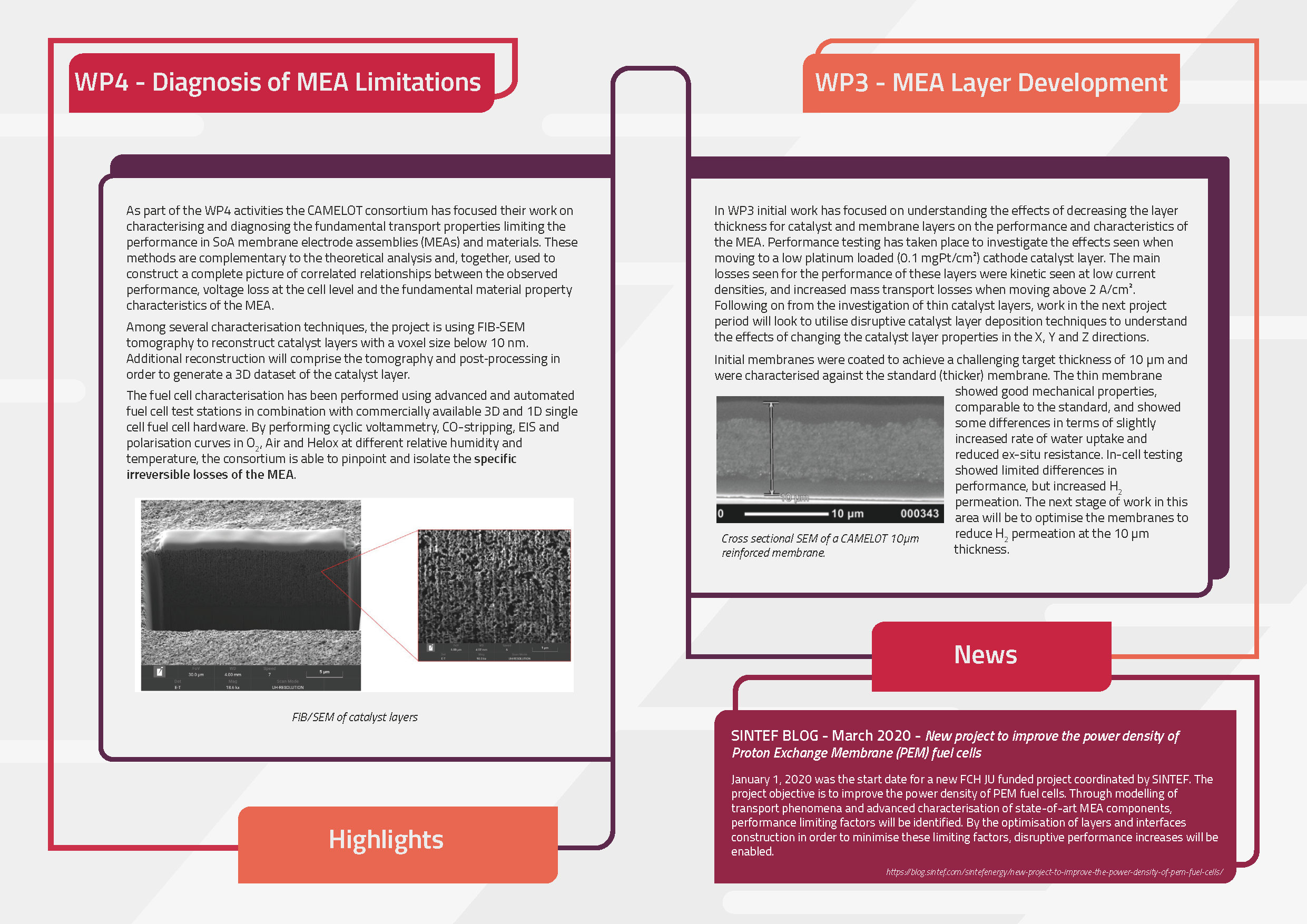 Brochure - July 2020  - Dowload PDF

---
Short presentation of the FCH 2 JU funded CAMELOT project that brings together highly experienced research institutes, universities, fuel cell membrane electrode assembly (MEA) suppliers and transport original equipment manufacturers to improve understanding of the limitations in fuel cell electrodes. This will enable the partners to improve the power density of fuel cells and provide guidance on the next generation of MEAs required to achieve 2024 performance and costs targets.